THE CAMP
The Camp is located on a sweeping bend of the Luwi sand river in the South Luangwa National Park in Zambia, nestled in a beautiful spot shaded by towering red mahogany trees and offers prime game-viewing, accompanied by your guide.
Lion and buffalo interaction is often seen, with the various prides in the area using the river bed as a thoroughfare. There is a small waterhole in front of camp where the buffalo come to drink and there are frequent clashes as the lion attempt to ambush the herds. It can be an exciting camp to visit!
The four rooms are all built up on wooden decks, built from reed and with high pitched, thatched roofs and large, open-air bathrooms. In front of each room is a separate viewing deck with comfortable chairs, and shaded by mahogany or sausage trees. The rooms are large and spacious, either with a king size bed or twin beds, and the bathrooms are creatively designed - each shower has a view of the riverbed!.In front of camp there is a fire pit and of course the sand river, where occasionally evening meals are set up - a dining table surrounded by lanterns and open to the skies.
A large population of lion and buffalo, leopard can be spotted, sometimes during the day, and there is a hyena den fairly near the camp. Rare antelope such as Lichtenstein's hartebeest and eland can also be spotted, along with good numbers of elephant and the occasional giraffe. The birding is superb, with many raptors present (the camp has a resident lizard buzzard) and large numbers of owls, including the giant eagle owl and the tiny scops owl, being heard at night.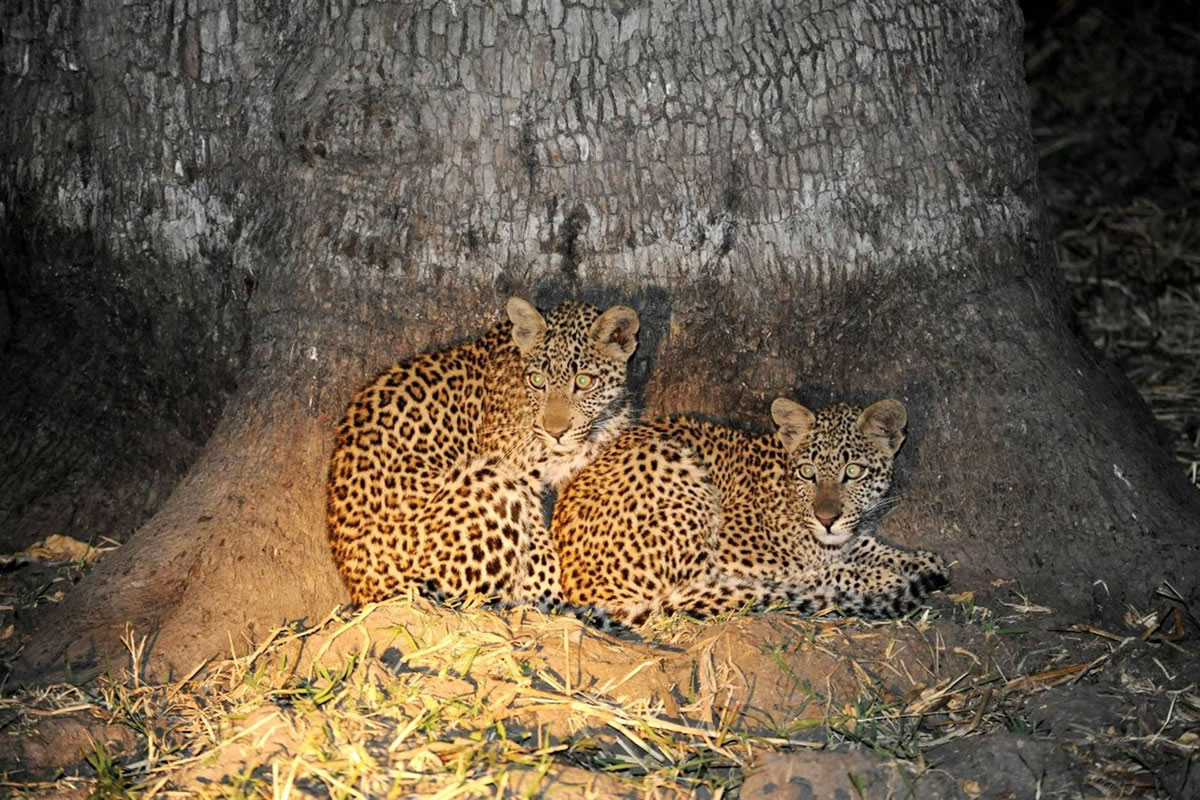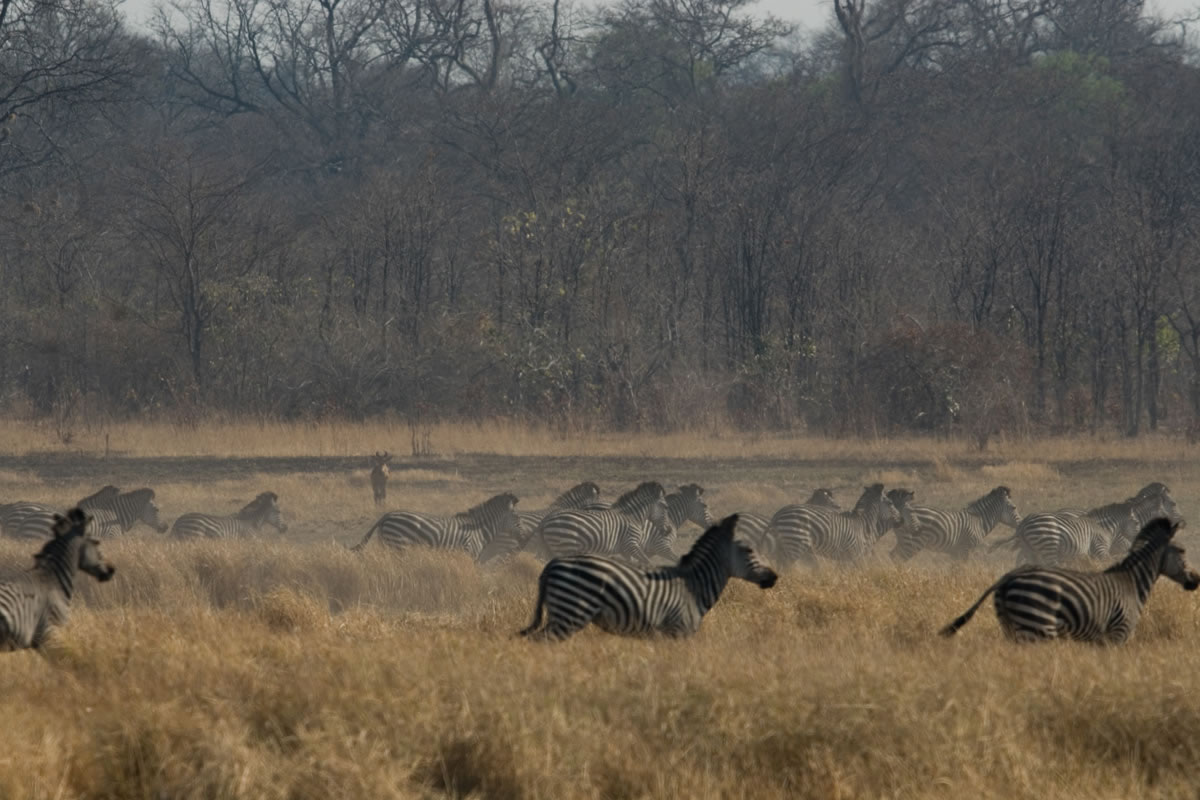 Activities are focused mainly around walking safaris, there is an option to drive occasionally, but the roads in this area are few, and the area lends itself perfectly to walking and exploration. Guests will head out early in the morning when the temperature is cool and the animals are more active. Halfway through the walk there will be a stop for tea, coffee and cake, and then guests will return to camp for a hearty brunch at around eleven. After an afternoon at leisure, the afternoon walk departs at around 4pm, returning to camp in time for sundowners.