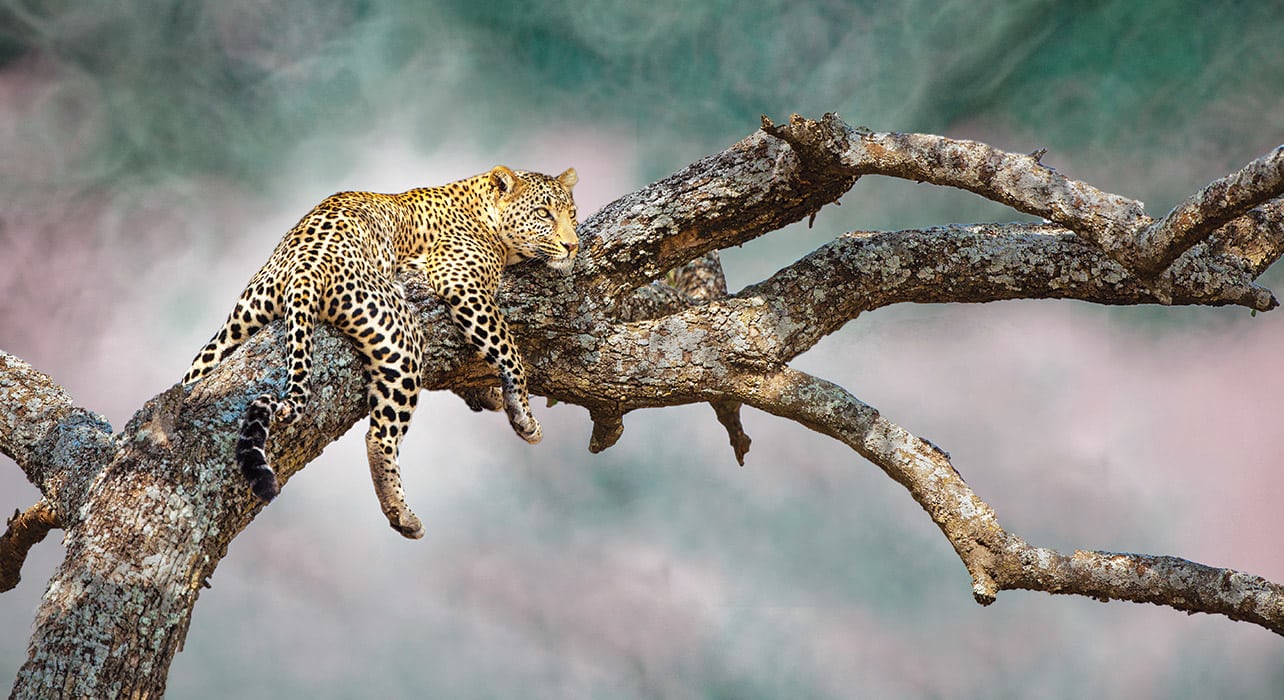 DAVID & INGE WALLACE
2020 safari
• South Luanga National Park • Zambezi River & Victoria Falls
Day 0 Depart USA
Day 1,2,3 ZAMBIA - South Luanga National park / Camp 1
Day 4 & 5 ZAMBIA - South Luanga National park / Camp 2
Day 6 & 7 ZAMBIA - Victoria Falls & Zambezi river region
This safari begins in Lusaka, ZAMBIA and ends in Livingstone, ZAMBIA
YOUR TOUR ITINERARY
Arrival in Lusaka, Zambia. Airport pick up with light aircraft flight to Mfuwe. Airstrip pick up with road transfer to camp
Day 1,2,3: LUANGA NATIONAL PARK
The Luangwa Valley, an extension of the Great East African Rift Valley, is the honey-pot of Zambia. Here dramatic seasonal variations, a dynamic river system, fertile soils and lush vegetation ensure a prolific supply of wildlife.
ACCOMMODATION
A magnificent camp beneath ancient ebony trees on the banks of Zambia's Luangwa River in the South Luangwa National Park. This intimate wildlife experience tells age-old tales of natural harmony, effortless luxury, and African enchantment. Read more..
3 Nights in camp / Full boarding
Morning pick up with road transfer to camp
ACCOMMODATION
One of the most breathtaking camps on one of the South Luangwa's prime River locations! Perfect for a bird's-eye view of the wildlife that the River and its lagoons attract. Read more..

2 Nights in camp / Full boarding
Morning return road transfer to Mfuwe airstrip for your flight to Livingstone, Zambia
Day 6 & 7: Zambezi River &
Victoria Falls
The Victoria Falls – Now in it's 150 millionth fantastic year - Reaches Its zenith in about May each year. It's a truly awe-inspiring experience – the sight, the sound, the smell; the humbling feeling that here indeed is Nature's Supreme Masterpiece. No photograph can begin to depict the reality…and nothing prepares you for your first sight.
ACCOMMODATION
Privately owned and run, combining an exclusive ambience with the legendary warmth and hospitality of the people of Zambia.Read more..
2 Nights in at the lodge / Full boarding
Return to JNB airport for your flight back to the USA!
VISA & Levy's
Zimbabwe: Foreigners need to obtain a visa at the port of entry.Cost os US $ 50 per person and should be paid in cash.

Tanzania: Foreigners need to obtain a visa at the port of entry.Cost os US $ 100 per person for USA citizens, and should be paid in cash.

Botswana: Foreigners are required to pay a US $ 30 tourism levy upon entering Botswana ( cash or visa card) This visa is issued at the port of entry.

No other visa's are required for USA citizens entering into South Africa, Namibia or Botswana

Please refer to https://travel.state.gov/content/travel.html for updated information on each country
VACCINATIONS
Please refer to your health care professional for advise , as well as the CDC for updated information, but typically only malaria prevention medication is advised. Usually,no other shots are required
*NOTES
Cost may vary depending on actual booking dates and currency fluctuations. Airline tickets have been estimated and can vary depending on booking dates, fares and available flights

All accommodation and activities as per the itinerary are included

BOARDING: Full Boarding (Dinner, Bed & Breakfast) / B&B (Bed & Breakfast). Drinks might or might not be included depending in the specific location - please inquire if you need details

International flights between USA/Europe and Africa are excluded

Child policy may apply

Single occupancy policy allies

Park entry fees and cable car ride fees are not included

Checking passport validity and sufficient empty pages needed in the passport remains the client's responsibility

Checking and obtaining the necessary/applicable VISA's for each country visited is the client's responsibility
They say that all bugs in Africa bite...but the Safari Bug is the worst of them all!