THE CAMP
The camp is perched on the banks of the Ewaso Nyiro River, beneath wide-spreading Kigelia and Acacia elatior trees. It is home to some of the largest elephant bulls in Samburu who can often be spotted cooling down in the river bed, resting in the shade, or picking up seed pods beside the tents.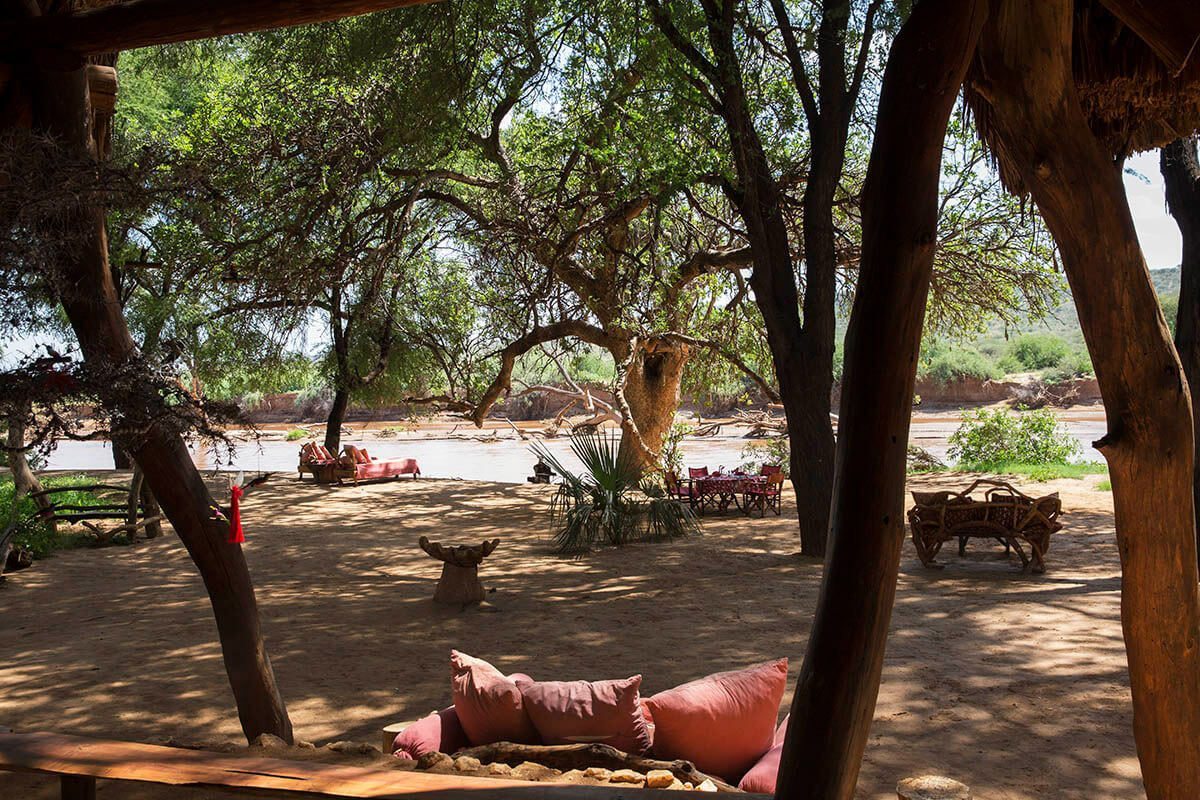 Elephants form an integral part of the socio-economic livelihood of the Samburu people who share the land with the elephants. Elephant Watch Camp Samburu is located within Samburu National Reserve where wild elephants roam freely. Guests are provided with security at night to assure their safety.

An intimate camp with 5 custom made tents with en suite bathrooms, accommodating up to 10 guests and is adorned with colorful cushions with elephant inspiration.
Samburu beadwork is a feature and you'll find rugs that have been woven locally and furniture made from fallen trees. The décor is designed to blend with the natural surrounding.