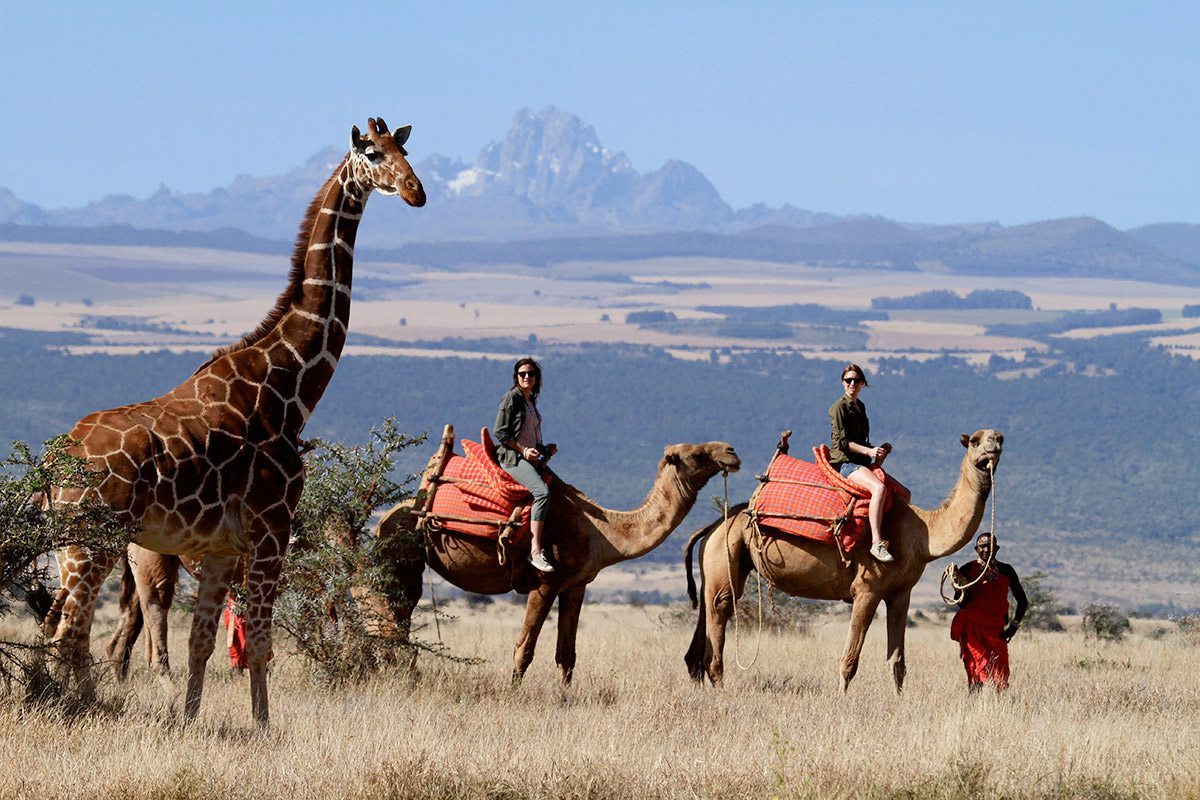 12 DAY KENYA CAMEL ADVENTURE
• Amboseli National Park • Camel Safari • Masai Mara National Park
Day 1:
ARRIVAL IN NAIROBI, KENYA
Airport meet and Greet. Just look out towards the information desk located in the arrivals hall for your pick-up with your name on it
ACCOMMODATION
Modern hotel ideally located next to the airport and just 15km from Nairobi's city center, shopping malls and National Park.
Day 2,3,4: AMBOSELI NATIONAL PARK
Crowned by Mount Kilimanjaro, Africa's highest peak, the Amboseli National Parks is one of Kenya's most popular parks. The name "Amboseli" comes from a Maasai word meaning "salty dust", and it is one of the best places in Africa to view large herds of elephants up close.
ACCOMMODATION
Looking down onto the Amboseli National Park in one direction and up to Mt Kilimanjaro in the other direction - arguably the best location of any camp in Amboseli! Unsurpassed views in every direction, coupled with a truly unique camp designed and built from local materials, gives the discerning traveler the chance to experience the flavor's and romance of real Africa at its very best. Read more
3 nights in camp / Full Boarding, local drinks only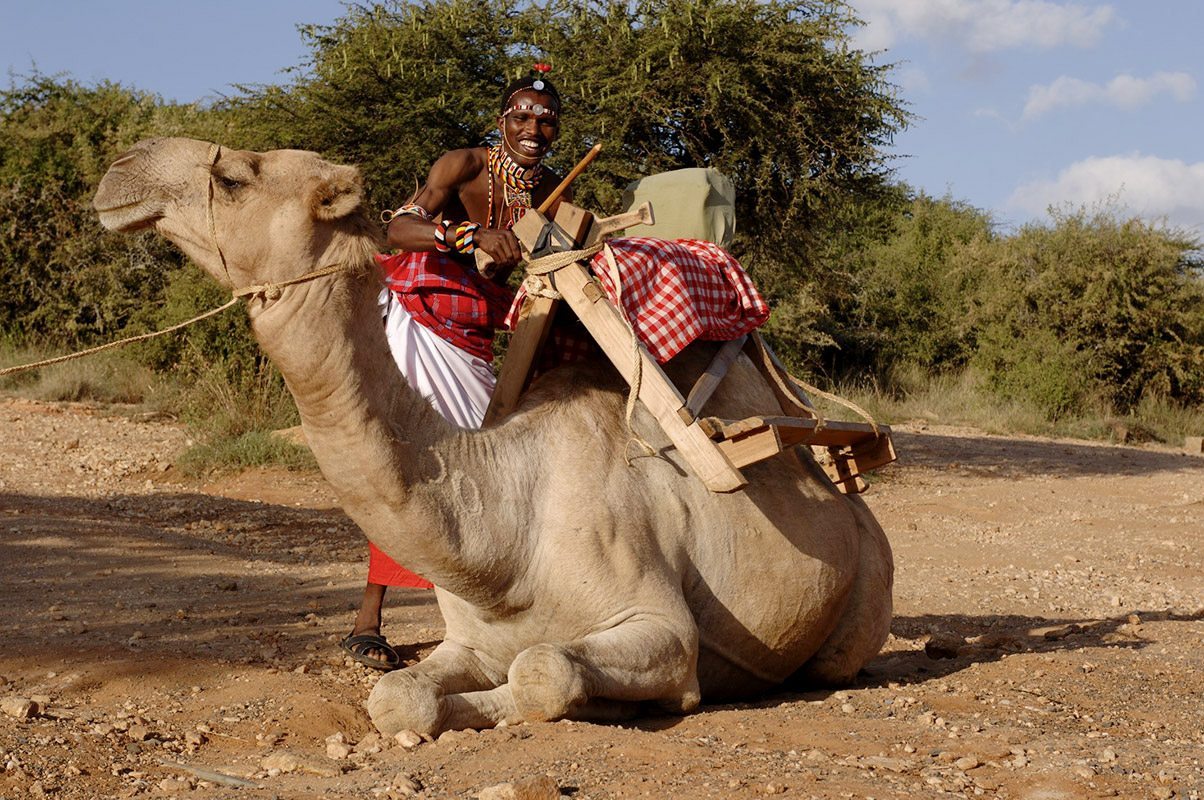 Day 5,6,7,8: CAMEL WALKING SAFARI
Experience amazing views of Kenya's wildlife as you are escorted by Samburu and Maasai guides. Enjoy the stunning scenery as your caravan of camels carries you across the Laikipia Plateau.
ACCOMMODATION
Situated on the scenic plains of eastern Laikipia, the camp is the perfect base from which to explore the area on foot. Read more..
Day 9,10,11: MASAI MARA GAME RESERVE
Masai Mara National Reserve is an extraordinary wilderness travel destination in south-western Kenya that offers an ideal climate and exceptional year-round ...
ACCOMMODATION
A mobile camp and discreetly 'tucked away' in a riverine forest on the banks of the seasonal Olare Orok River. Less than a mile from OlKiombo airstrip and hence situated in the Masai Mara heartland. Read more..
Return road transfer to the airstrip for you flight to Nairobi-Wilson and subsequent quick transfer to Nairobi (NBO) airport for your flight back home
Return to JNB airport for your flight back to the USA - dreaming of the trip of a lifetime!
VISA & Levy's
Zimbabwe: Foreigners need to obtain a visa at the port of entry.Cost os US $ 50 per person and should be paid in cash.

Tanzania & Kenya: Foreigners need to obtain a visa at the port of entry.Cost os US $ 100 per person for USA citizens, and should be paid in cash.

Botswana: Foreigners are required to pay a US $ 30 tourism levy upon entering Botswana ( cash or visa card) This visa is issued at the port of entry.

No other visa's are required for USA citizens entering into South Africa, Namibia or Botswana

Please refer to https://travel.state.gov/content/travel.html for updated information on each country
VACCINATIONS
Please refer to your health care professional for advise, as well as the CDC for updated information, but typically only malaria prevention medication is advised and no other shots are required.
*NOTES
CTC Terms & Conditions apply

Cost may vary depending on actual booking dates and currency fluctuations.

Airline tickets have been estimated and can vary depending on booking dates, fares and available flights

All accommodation and activities as per the itinerary are included

BOARDING: FB (Dinner, Bed & Breakfast) / B&B (Bed & Breakfast). Drinks might or might not be included depending in the specific location - please inquire if you need details

International flights between USA/Europe and Africa are excluded

Child policy ay apply and Single occupancy policy applies

Park entry fees and cable car ride fees are not included

Passport validity (and sufficient empty pages needed in the passport), as well as obtaining the necessary/ applicable Visa'a for each country visitedis the client's sole responsibility

Travel insurance is the client's responsibility

They say that all bugs in Africa bite...but the Safari Bug is the worst of them all!