Entim Mara Camp
Entim Mara Camp is set within Kenya's legendary Maasai Mara Game Reserve, surrounded by some of the world's best game-viewing areas. It has a great location overlooking the Mara River and it is just a short drive away from where the Talek and Mara rivers converge and where the seasonal wildebeest river crossings are spectacular.
Entim – meaning "forest" in the Maasai language – is discreetly tucked away in the riverine woodlands. From the shaded seclusion of this attractively-designed camp, guests can relax and admire unforgettable views over the Mara River and across expansive plains, with the distant backdrops of undulating hills. From the veranda of each tent it is even possible to witness the breathtaking sight of thousands of wildebeest crossing the river during their annual migration through this vast wilderness area.Guests have the luxury of spending maximum time at designated river crossings because of Entim Maasai Mara's close proximity; and at certain times during the Migration season, crossings are even in front of the camp.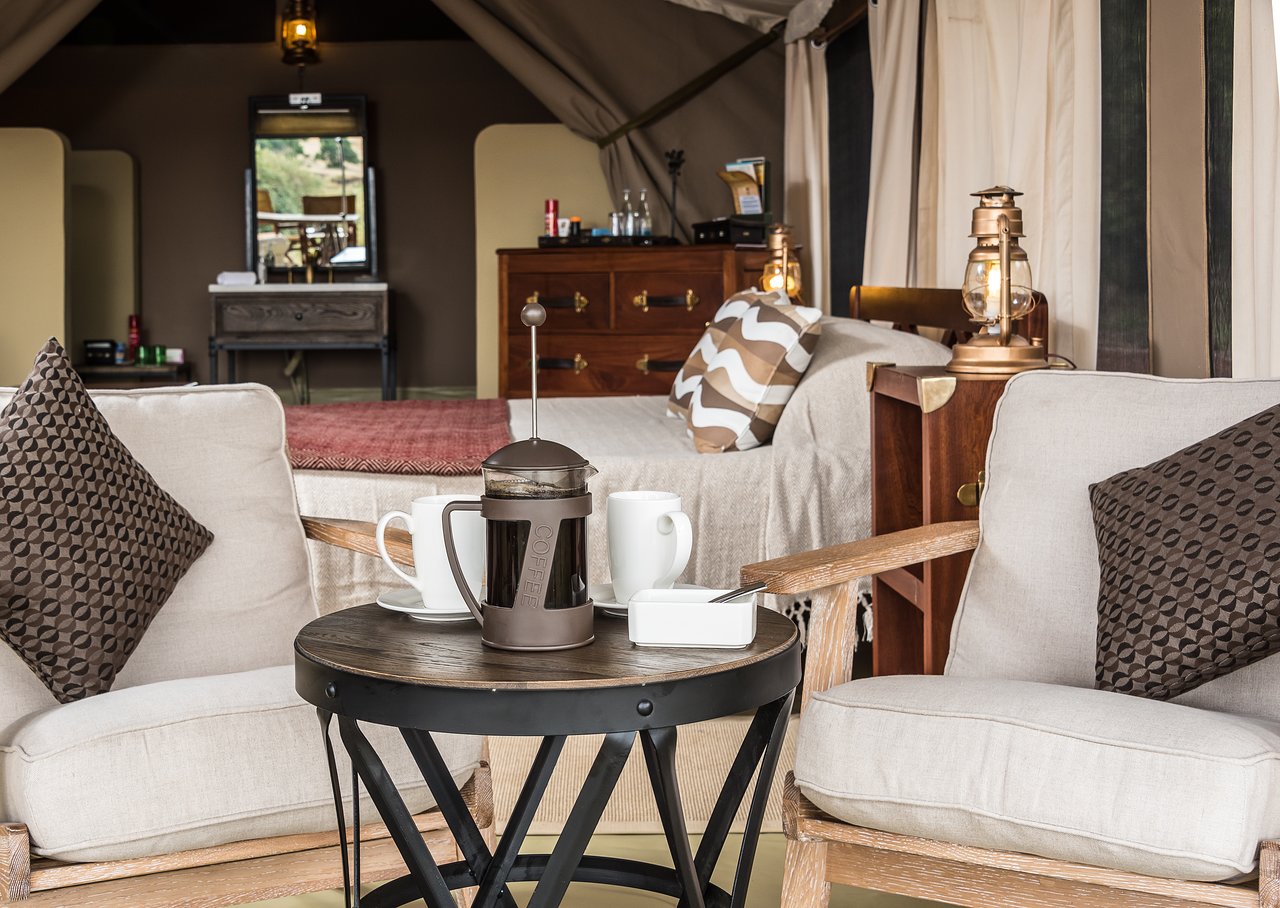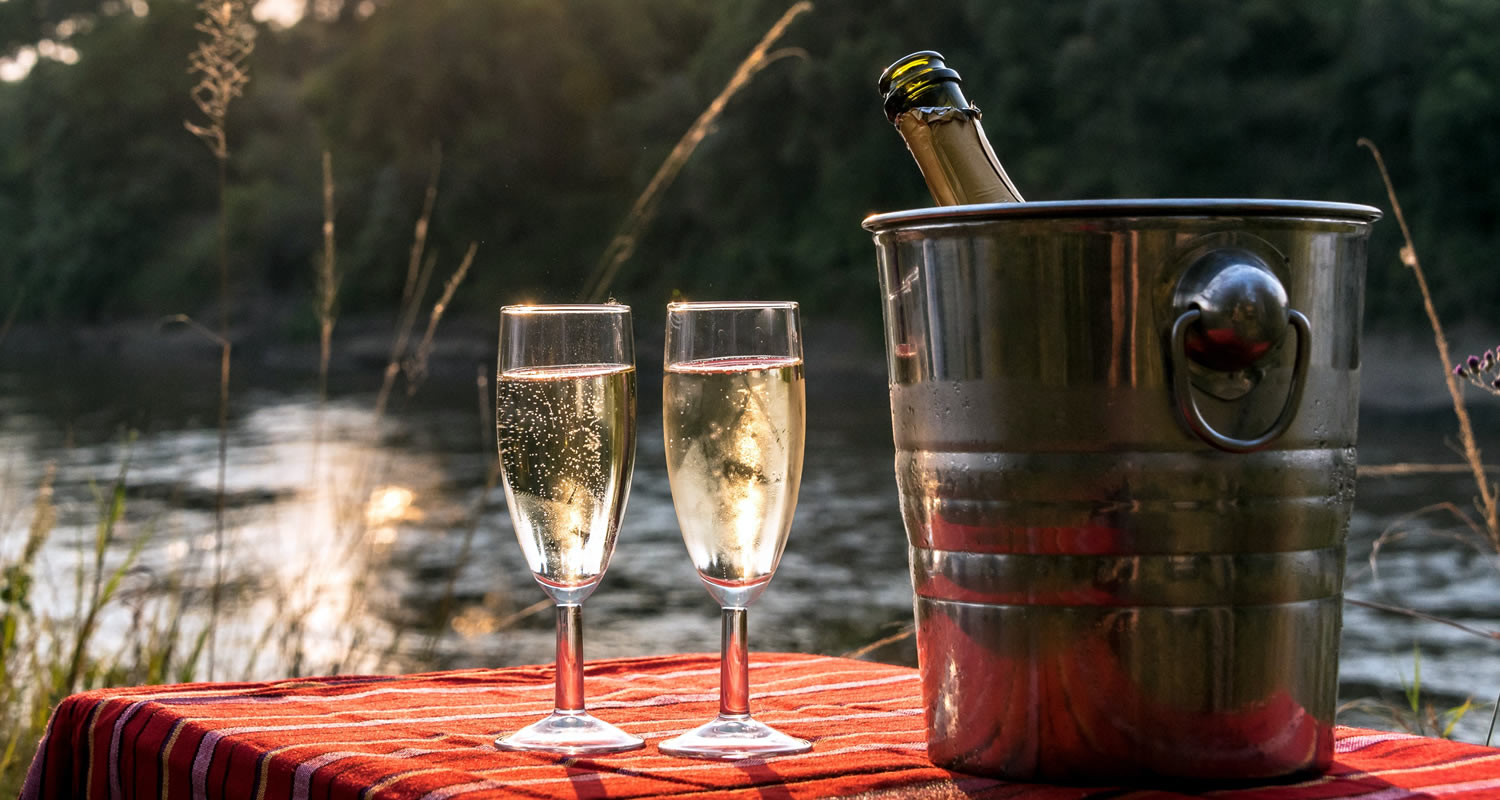 With ten luxury tents, accommodating just 10 guests in utmost comfort, amidst breath-taking scenery. Each of the luxury en-suite tents has been individually decorated to provide the ideal blend of color, texture and ambience; and each has their own large, secluded verandah.
The meals consist of a delightful gourmet food prepared by the camp cooks.Water, soft drinks, beer, house wines and non-luxury spirits are included in the room rates.Champagne, special wines and luxury spirits are at an additional cost.
Note: The camp offers a wide but excellent selection of South African Wines.
The camp employs local Maasai driver-guides, trained to a high standard. They have grown up in the area and have an instinctive talent for spotting game and natural ability to read animal spoor, as well as signs of an impending natural event, be it a river crossing or a predator kill.