AMBOSELI NATIONAL PARK
Amboseli National Park, the second most popular animal park after Maasai Mara, is located 160 miles from Nairobi, on the border with the neighboring country of Tanzania. Amboseli National Park covers 392km² (151miles²) and has a mixed topography of plains, acacia woodland, rocky thorn bush, swamps and marshes.Its magnificent location at the foot of Mount Kilimanjaro, combined with its excellent opportunities to view Kenya's animals, make it one of the most-visited safari parks in Kenya.Amboseli belongs in the elite of Kenya's national parks, and it's easy to see why!
Amboseli was declared a national reserve in 1968. It became a national park in 1974. However, in 2005, President Mwai Kibaki transferred control from the Kenya Wildlife Service to the Olkejuedo County Council and its residents, the Maasai tribe. This is still being contested in the courts because of its implications that could jeopardize Kenya's other national parks.
Its signature attraction is the sight of hundreds of big-tusked elephants set against the backdrop of Africa's best views of Mt Kilimanjaro (5,895m). Africa's highest peak broods over the southern boundary of the park, and while cloud cover can render the mountain's massive bulk invisible for much of the day, you'll be rewarded with stunning vistas when the weather clears, usually at dawn and/or dusk.
Apart from guaranteed elephant sightings, you'll also see wildebeest and zebras, and you've a reasonable chance of spotting lions, cheetahs and hyenas.
Amboseli offers some of the best opportunities to see African animals because its vegetation is sparse due to the long dry months. Amboseli National Park is home to wild animals, which include the African elephant, buffalo, impala, lion, cheetah, hyena, giraffes, zebra, wildebeest among other African animals. The park is also home to over 370 bird species, both large and small, to see if you keep your eyes open and stop at every sighting.
The National Park embodies five main wildlife habitats (open plains, acacia woodland, rocky thorn bush country, swamps and marshland) and covers part of a Pleistocene lake basin, now dry. Within this basin is a temporary lake, Lake Amboseli, that floods during years of heavy rainfall.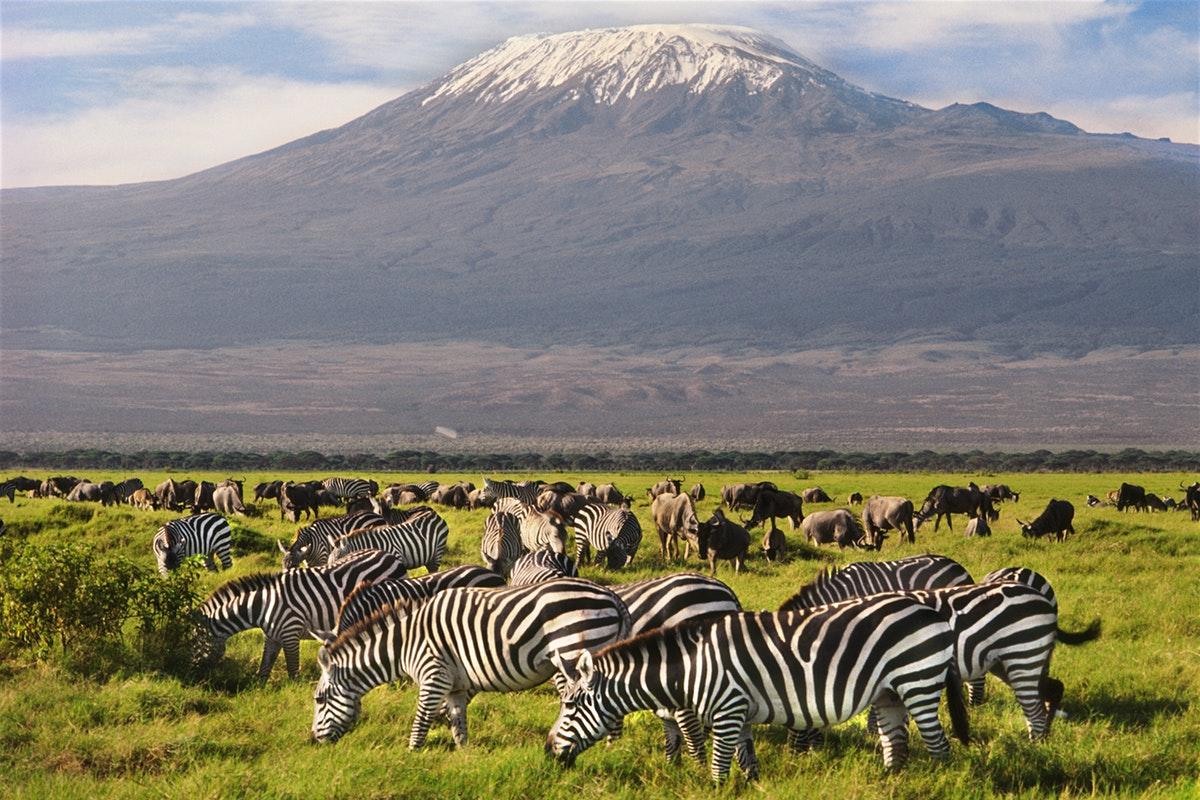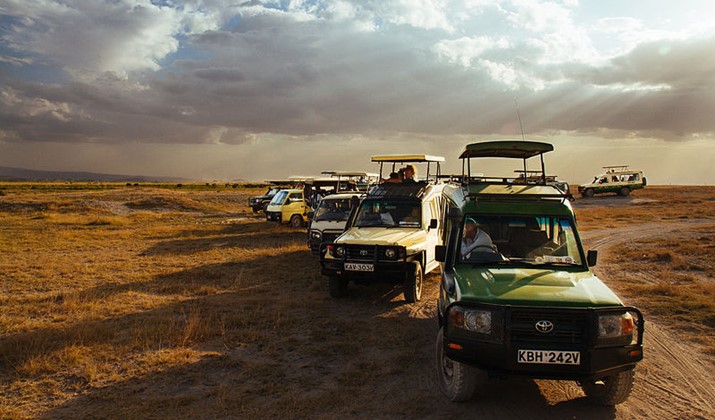 Amboseli has over 80 different mammals to be found ranging from the tiny (and rarely seen) spectacled elephant shrew to the huge bulk of the African elephant. Few visitors will go home without superb elephant pictures with Kilimanjaro as a backdrop. There are over 400 bird species.