OKAVANGO DELTA
Botswana's magnificent Okavango Delta is a maze of lagoons, lakes and hidden channels covering an area of over16,000 square km in flood and shrinking to less than 9,000 square km in the dry season. Trapped in the parched Kalahari sands the fresh water oasis attracts wildlife that depends on the permanent waters of this unique wilderness.
The Okavango River, born in the uplands of Angola to the Northwest, flows into and fans out across the Kalahari Desert to form and immense inland delta of lagoons, channels and palm filled islands. The fragile ecosystems remain one of the world's unspoilt and beautiful wildernesses where a vast diversity of animals and birds can be seen. All this makes for amazing wildlife sightings.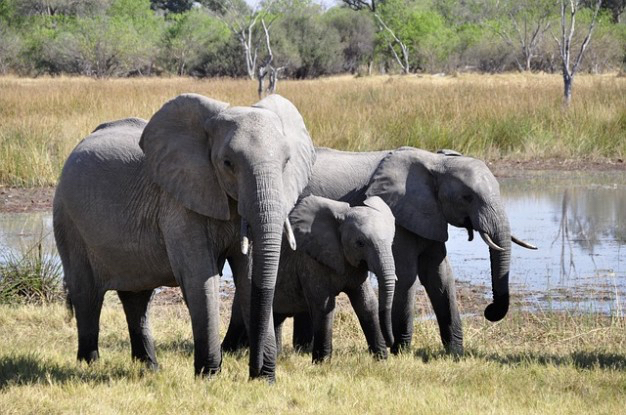 Into the permanent swamp of the Okavango Delta, flows on average 11 billion cubic meters of water, this is enough water to suit the needs of an industrialized nation. The region is extremely flat, the gradient varying a mere 35 meters from the Panhandle in the north, to Maun in the south. It is so very flat it is rumored that the very large termite mounds are the highest landmarks in the Okavango Delta. It is said that termite mounds are the starting points of the Delta Islands. Through evaporation transpiration, salts are deposited on the periphery of the mounds base. Over a period of thousands of years, the process is repeated and in so doing, an island is born. An estimated 97% of the water that enters the delta is lost under the hot Botswana sun.